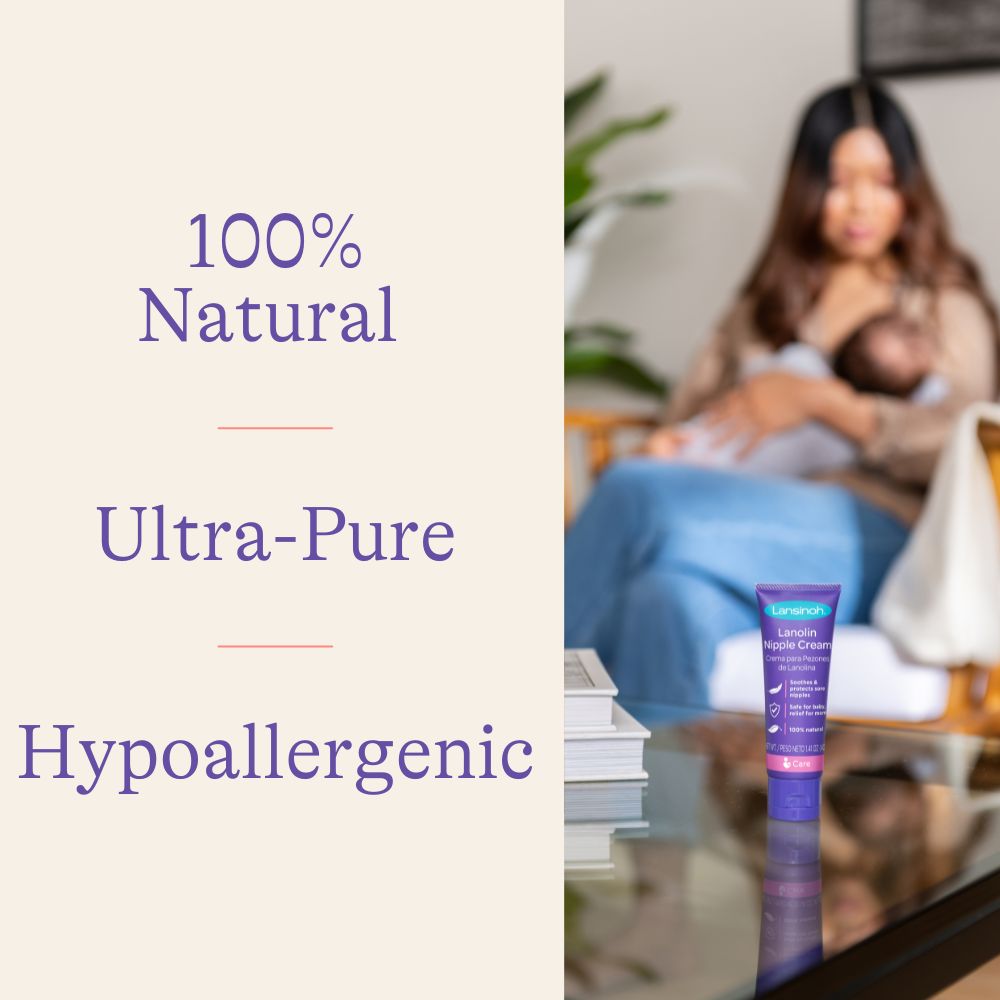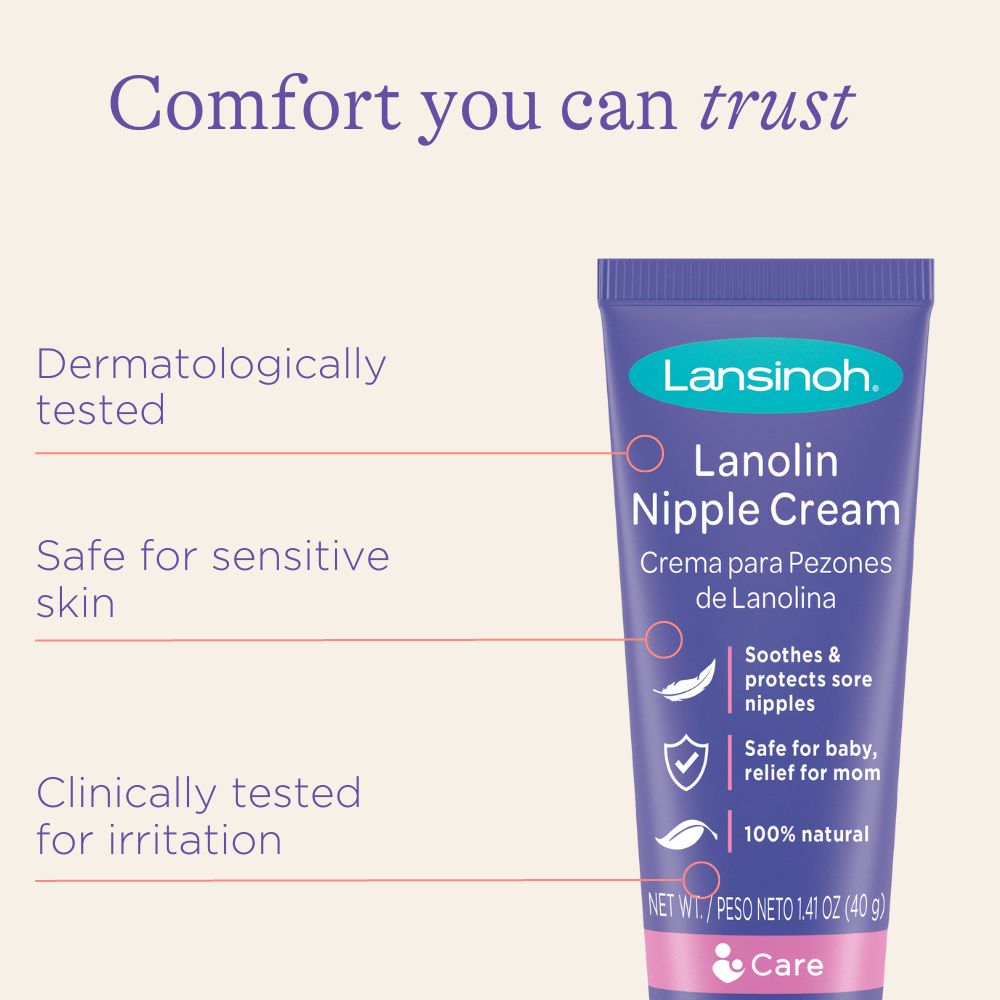 Lanolin Nipple Cream
<! –– Bazaarvoice Shopify Integration Version 2.1 ––>
Your breastfeeding must-have. #1 doctor recommended, our 100% natural nipple cream has been trusted by moms and healthcare providers for over 35 years to soothe and protect sore nipples. Ultra-purified and safe for baby - never any petroleum, parabens, additives, or preservatives, so there's no need to remove before breastfeeding. Ethically sourced and certified climate neutral.
No need to remove before breastfeeding
Made with just one ingredient, our Lanolin goes through a unique refining process to ensure the highest quality
Rich, spreadable Lanolin Nipple Cream soothes and protects delicate skin
Clinically tested and safe for sensitive skin
1.41 ounces (40 g) of 100% natural, ultra-purified lanolin
Wash hands thoroughly. Soften a pea-sized amount between fingers and apply to the entire nipple area after each feeding or as needed.
Apply before showering to protect sensitive nipples.
No need to remove before breastfeeding.
ULTRA-PURE AND HYPOALLERGENIC
100% natural and safe for baby
Lansinoh® Lanolin was created by nature, and made better through science. Our unique purification process ensures you get only pure, hypoallergenic lanolin cream with no additives or preservatives. No need to remove before breastfeeding.
ETHICALLY SOURCED
Comfort for your nipples and your conscience
Our lanolin is ethically sourced, never tested on animals, and certified climate neutral. We're doing our part for mothers everywhere – including mother earth.

Climate neutrality is reached through avoidance, reduction and compensation -- for more information click here.
FAQs
What moms want to know
No, Lansinoh® Lanolin Nipple Cream does not need to be removed prior to breastfeeding. It's safe for moms and babies, 100% natural and hypoallergenic.
The unique refining process ensures a pure, high-quality product, with no preservatives, parabens, fragrance, or taste. We recommend applying Lanolin after breastfeeding, instead of before, so that it has time to absorb into the skin.
Yes, this is normal. Lansinoh® Lanolin Nipple Cream is a completely natural material and does not contain any preservatives. As such, it can become hard in cold weather and soft in warm weather.
However, these changes do not compromise its effectiveness. If it is hard, you can knead it in your hand until it becomes soft again. Do not microwave it or place it in boiling water.
The expiration date can be found at the top of the tube, on the back, where the crimp is. It will say 'EXP' followed by the month and then the year.
BREASTFEEDING AND PUMPING
Breast Care During the Early Days of Breastfeeding
Breastfeeding can be a special bonding experience for mom and baby. Unfortunately, it's not uncommon for many moms to feel like breastfeeding is hard, especially in those early days as mama and baby are getting the hang of things.
Read more