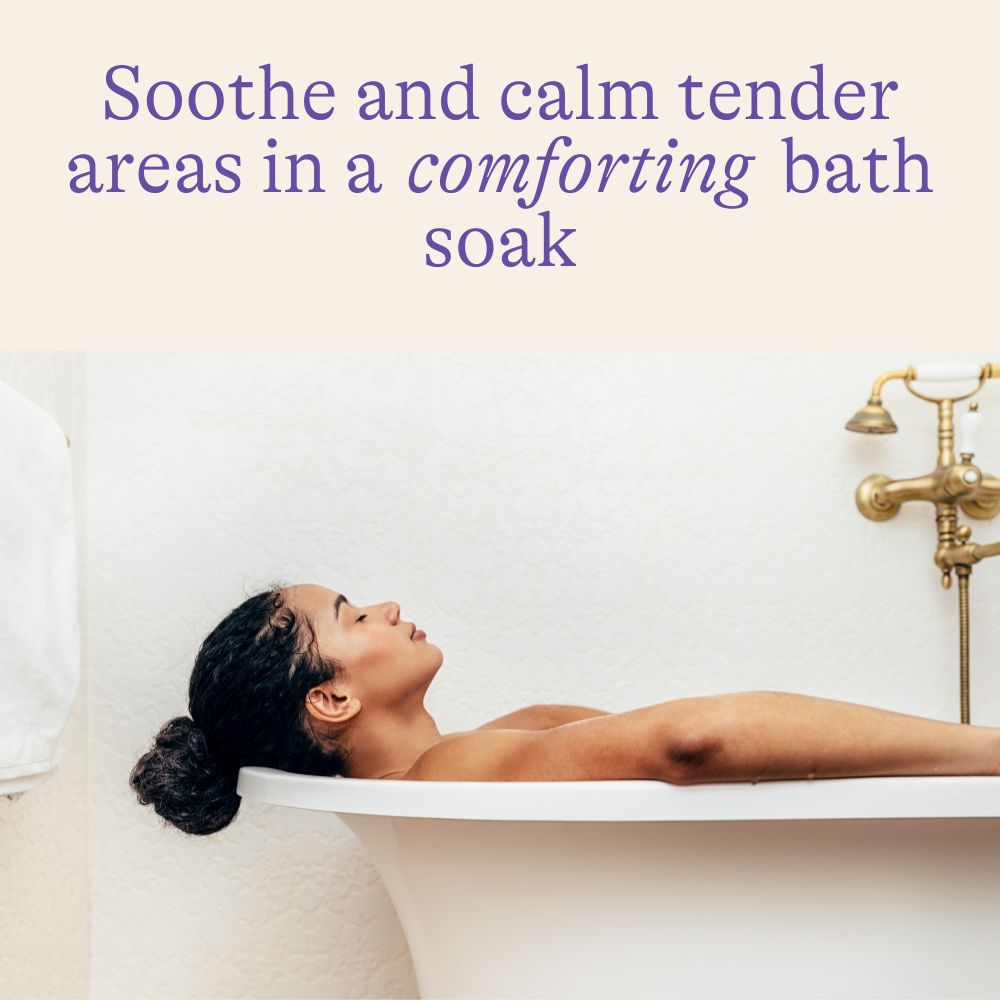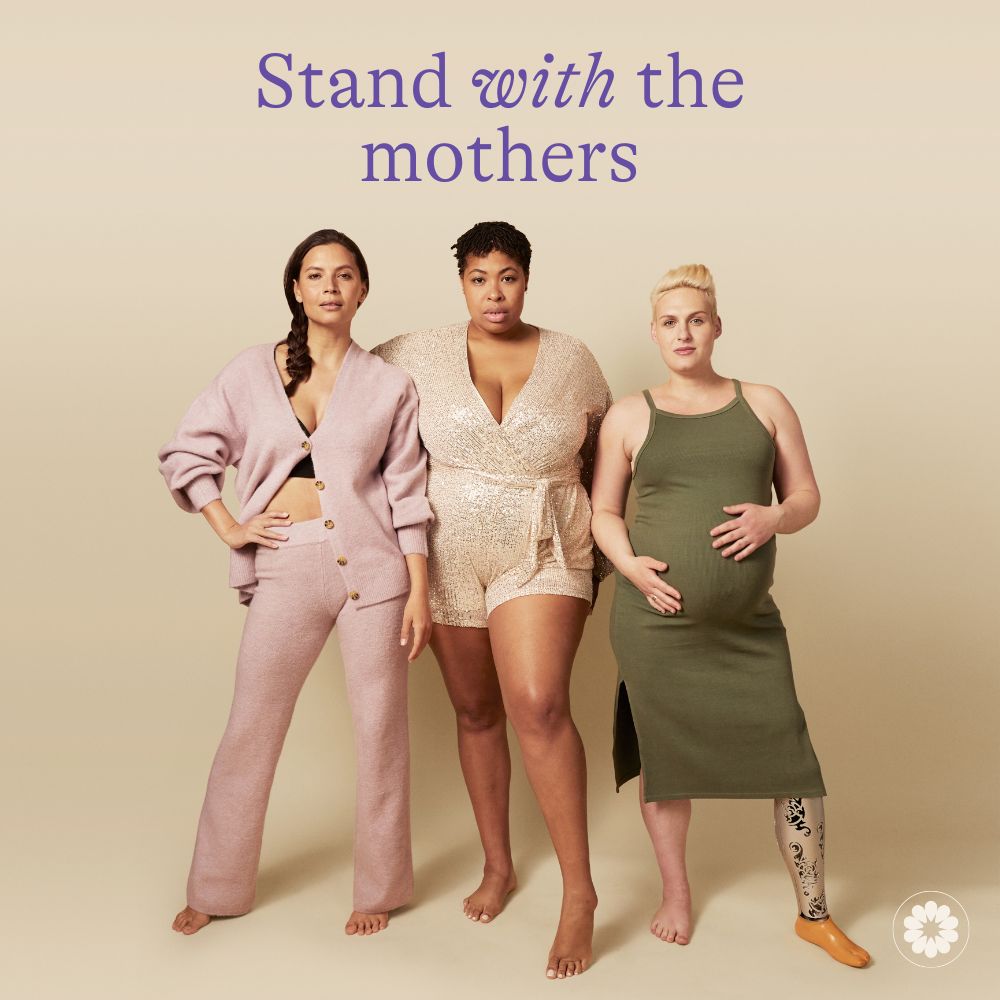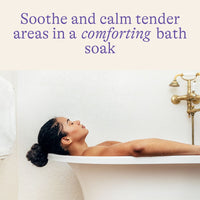 Sitz Bath Salts
<! –– Bazaarvoice Shopify Integration Version 2.1 ––>
Soothing is second nature to us. Lansinoh® Sitz Bath Salts are designed for postpartum recovery to help soothe and calm tender, aching areas in a comforting bath soak. Made with Epsom salts and a calming blend of all-natural herbal ingredients, including frankincense, aloe vera, and lavender oil. Dermatologically tested, with no petroleum or parabens.
Made with minerals and soothing herbal ingredients
Fast-dissolving salts make up to 20 baths when used with a sitz bath (the plastic basin that fits over your toilet)
Can also be used to make a sitz bath in a regular bathtub
No petroleum, parabens, or artificial fragrances, and no animal testing
10oz Sitz Bath Salts, made with:
Epsom Salts - Used in baths to help calm sore muscles
Frankincense (Boswellia Carterii) - Known for its comforting, calming aroma
Organic Aloe Vera - Helps enhance the appearance of dry skin
Lavender Oil - Often used to cleanse skin surface
Sweet Almond Oil – Used as a lubricant on the skin surface, helping create a soft and smooth appearance
Chamomile & Calendula Flower Extract – Frequently used to help soothe and moisturize
Simply soak the perineal area for 15-20 minutes in a warm sitz bath. Use once daily or as desired. When using a sitz bath (plastic basin sold separately), dissolve 1-2 tablespoons of bath salts in the sitz bath with 2-3 inches of warm water. When using a bathtub, dissolve a ½ cup of bath salts in the bathtub with 2-3 inches of warm water. For external use only. Please read instructions on the package prior to use.
A SOOTHING BATH SOAK
Ahhhhhhh....
Postpartum mamas know a soothing Sitz Bath is where it's at. Find comfort in a warm, shallow bath for 15-20 minutes to help calm tender areas after birth. Our Sitz Bath Salts make things even easier, combining all-natural herbs with Epsom salts in a soothing, quick dissolving formula.
DERMATOLOGICALLY TESTED
Designed for postpartum moms
Calming comfort you can count on. Our Sitz Bath Salts are clinically tested and suitable for sensitive skin. There's no petroleum, parabens, or artificial fragrance. And no animal testing.
FAQs
What moms want to know
A sitz bath is a warm bath you sit in to soothe and calm tender areas. You can take a sitz bath in your bathtub or you can prepare a sitz bath using a small plastic tub that fits over your toilet.
Our 10oz pouch contains enough bath salts for up to 20 sitz baths using a sitz bath that fits over your toilet.
The Lansinoh® Sitz Bath Salts are designed to dissolve quickly, usually within a couple of minutes when added to warm water. The bathwater may be stirred to help them dissolve as well.
BIRTH PREP & RECOVERY
Find Postpartum Relief with a Sitz Bath
Sitz baths aren't on many women's radars until after they deliver. Think of it as a gentle soak designed for your nether-regions.
Read more