Primo-Lacto® is a closed system colostrum breast pump kit for collection and feeding. This colostrum pump was designed to reduce wasted colostrum and improve the experience for both healthcare professionals and patients.
• Connects directly to an oral feeding syringe
• Eliminates the need for multiple containers
• Multi-functional system for hand or pump expression
In a study of 67 mothers with preterm infants ranging from 25 to 38 weeks gestational age, healthcare professionals perceived there to be a 30%-40% reduction in wasted colostrum and a significant improvement in ease of use versus other collection methods. Patients reported a significant increase in satisfaction levels.1
Primo-Lacto® Product Information
---
The colostrum breast pump system includes both a hand expression funnel and a pump adapter. This colostrum pump is compatible with both Medela® and Ameda® breast pumps and Slip Tip and ENFit® oral feeding syringes.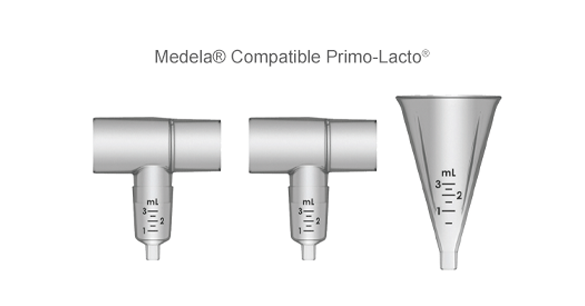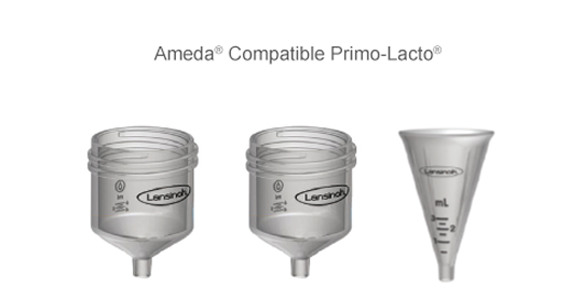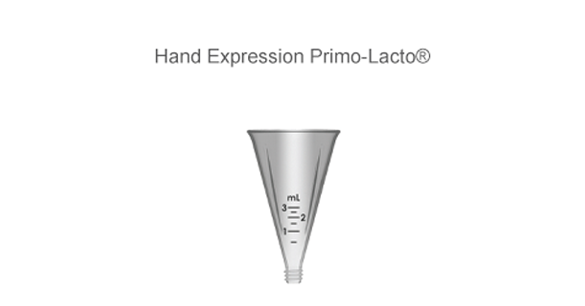 Industry Leaders on Primo-Lacto®
---
"I am pleased to inform you that I trialed the Primo-Lacto system with a mom. She was having difficulty pumping colostrum for her 32 week baby who was in our NICU (had only gotten a few drops the day prior). I set her up and came in and she had filled up 2-3ml syringes with the Primo-Lacto and was in the process of filling 2 more. I am ready to place an order for the Primo-Lacto collection kits."
Holly Mishery, DTR, IBCLC, RLC
Mercy Health
"I just set up a mom a few minutes ago! She is so happy! This is her 3rd and she knows how hard expressing can be! She said, 'A nurse must have invented this!' 'Nope,' I said, 'a mom! A fantastic mom!!'"
Nannette L. Mills, RNC, IBCLC, Lactation Consultant NICU John Muir Health, Walnut Creek
"Colostrum is hard to capture because typically the volume is too little initially (a couple drops) and it does not flow easily due to its sticky consistency. Because of this, the favorite tool is the funnel with the syringe attached. The smooth surface of the inside of the funnel is also critical to encouraging the flow of the colostrum."
Mary Ann Jones, Program Manager for Lactation Sharp Mary Birch Hospital for Women & Newborns
Invented by a Mom, for Moms
---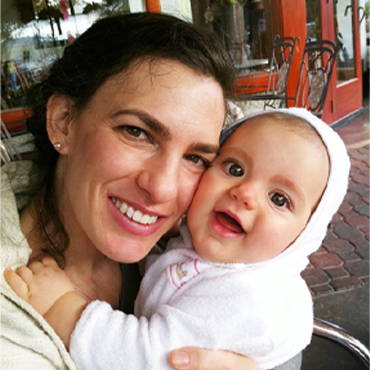 With over 20 years of industrial design experience and hundreds of products in her portfolio, Jules Sherman, an award-winning designer, put her talents to use in the maternal space. Inspired by her own difficult delivery, which led to her baby's initial inability to latch for breastfeeding, Jules saw a need and designed Primo-Lacto®, the first system designed specifically for colostrum collection.
At the hospital, Jules needed to hand express her colostrum, the first milk a mother produces. Rich in protein, antibodies, and immunoglobins, colostrum helps protect newborns and establish their immune systems immediately after birth.
Jules used what was available to her for capture, a urine cup, and watched as the nurses attempted to scrape each drop for transfer to her newborn. Realizing there had to be a better way, Jules set out to design Primo-Lacto, hoping to help other new mothers who might be facing the same challenges while also providing nurses a better tool to assist in their workflow.
Jules earned a BFA in Industrial Design from RISD and an MFA in Design from Stanford University where she learned design-thinking methodology at the Hasso Plattner Institute of Design (d. School). Currently, Jules co-teaches maternal and infant healthcare design classes at the d. School and is a design consultant for the Stanford Medical School, working with a group of clinicians at Stanford and UCSF to improve safety in labor & delivery.
References:
1 Kristensen-Cabrera, Alexandria & Sherman, Jules & Lee, Henry. (2018). A prospective clinical study of Primo-Lacto: A closed system for colostrum collection. PLOS ONE.13.e0206854.10.1371/journal.pone.0206854.