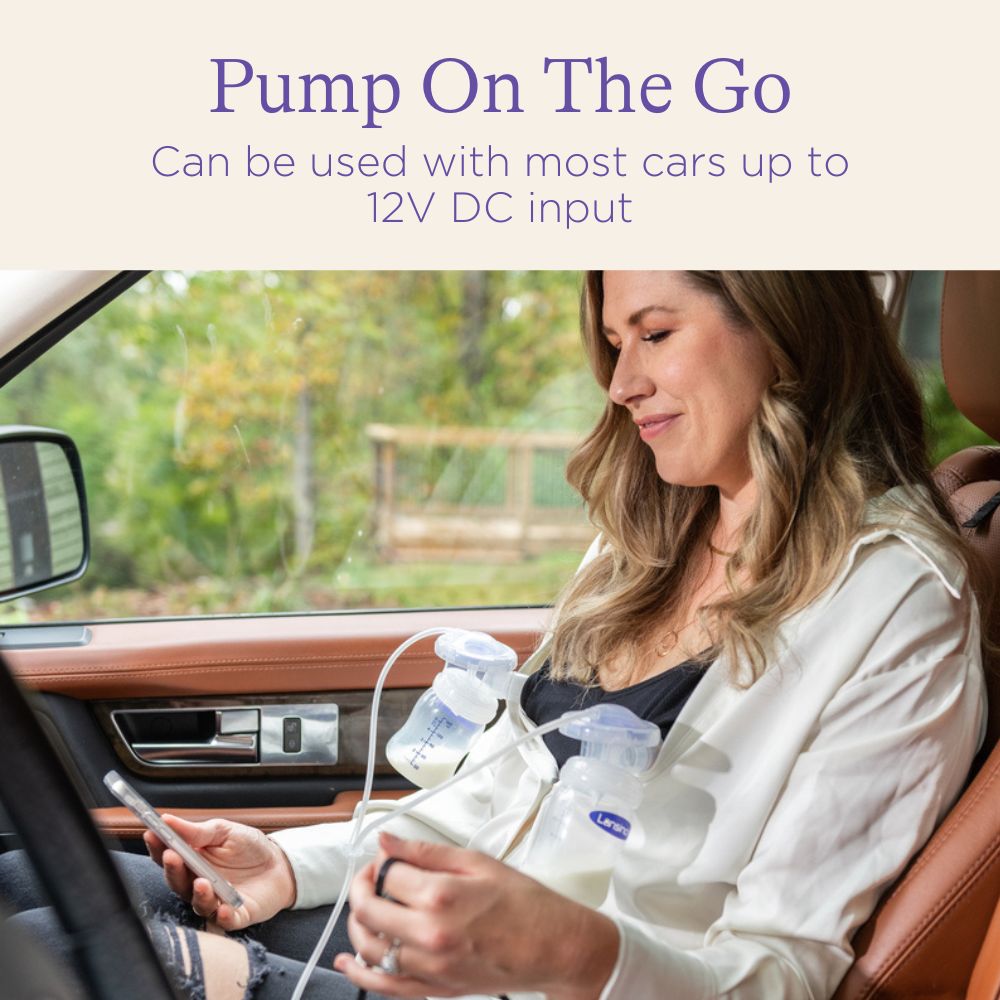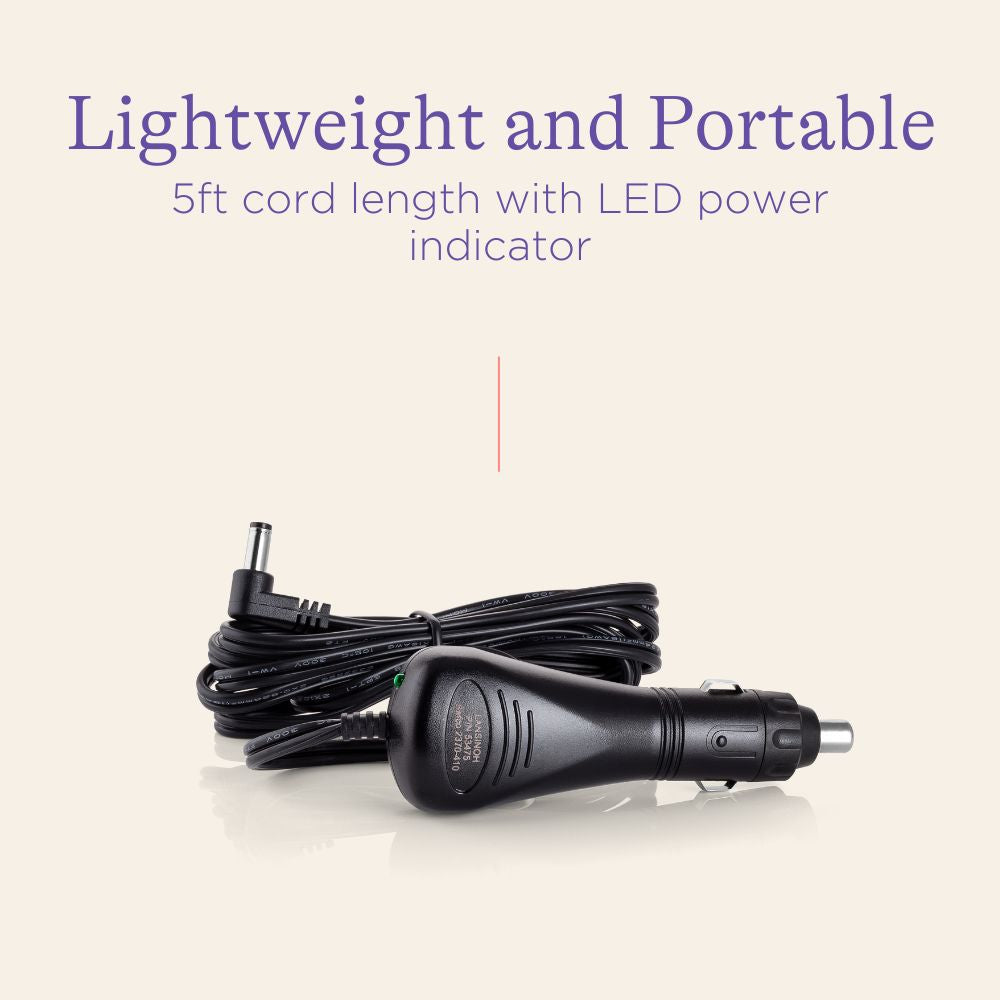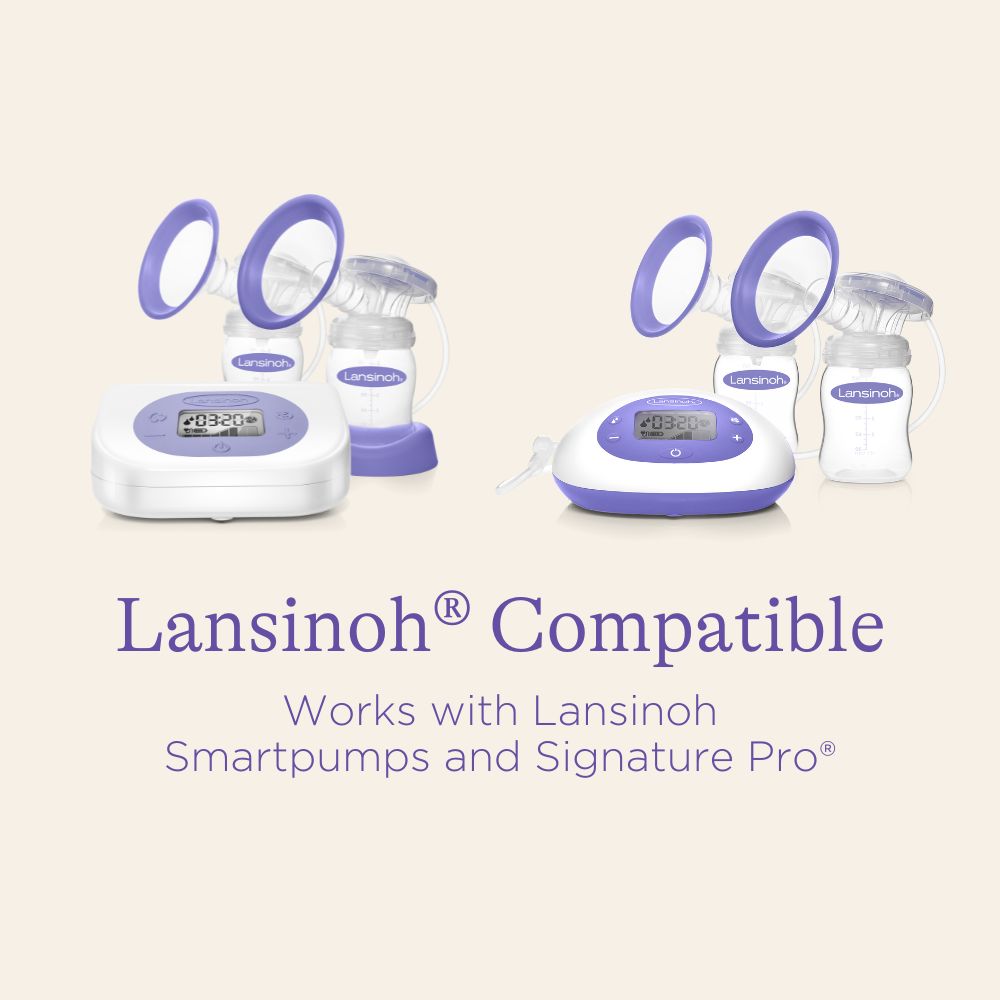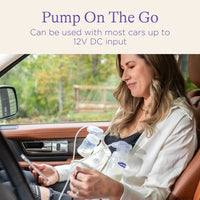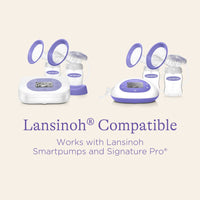 Pump Car Adapter
<! –– Bazaarvoice Shopify Integration Version 2.1 ––>
For the pumping mom always on the go. The Lansinoh® Pump Car Adapter powers your Lansinoh pump through your car - perfect for busy moms and travel.
Can be used with most cars with up to 12V DC input.
Lightweight and portable with 5 feet cord length makes it easy to use and pack.
Easy and safe alternative power option for Lansinoh® Signature Pro® and Smartpump double electric breast pumps
LED power indicator light
9V- Lansinoh® car adapter is CE approved.
Lansinoh® pump parts are designed and tested to work specifically with Lansinoh pumps- do not use any other brand car adapters with Lansinoh electric breast pumps.
Refer to your vehicle's owner's manual to check if the Lansinoh car adapter will be compatible with your car.
FAQs
What moms want to know
The Pump Car Adapter can be used with any Lansinoh® double electric breast pump including Smartpump and Signature Pro®.
The power cord is 1.5 meters or almost 5 feet long.
It can be used with most cars with up to 12V DC input.